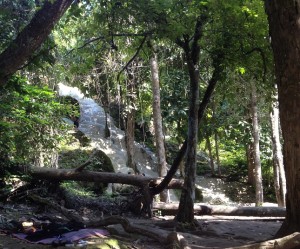 Ok, this is for all my friends that keep asking me " How the heck do you find the sticky waterfall." and I will be following up with many more secret locations around Chiang Mai, for all of those who live here and say there is nothing to do.. One of the reasons I favor Chiang Mai over any other Thailand destination is that there is so much to do here, and so easy to escape, the monotony of working on the internet.
So let me fill you in on what the "sticky waterfalls" is. It is a waterfall about 50km north of town that you can climb right up through the falls like you have Velcro on your feet, much like a gecko climbs the wall, or like the ability to play spiderman for an afternoon.. well I think you get the Idea, but to really understand you need to grab a partner (to make it more fun) and jump on the motorbike for about an hour of a beautiful scenic drive to the north of Chiang mai, via the San Sai District.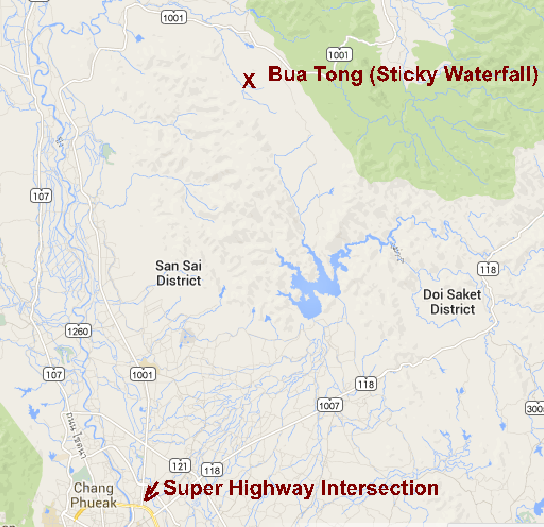 Ok, so this is how you get there. You need to drive north 48km. on highway 1001 to the north,  from the superhighway. this is the road that takes you by Maejo university, and the same road you would have taken had you been to the YiPeng Festival. When your odometer reaches 48 km. look to your right where a road will bear off at a slight bend into the forest, take that road (watch out for pot holes… i.e… Craters), go an additional 1 1/2 km. and you should find a nice little park.